The importance of customer centricity
---
Businesses that aren't designing their products and services from the customer's point of view are at risk of disruption
Customer experience is the only differentiator
---
Price and product are no more than a commodity. Customer experience is now a key differentiator, over and above price and product. Businesses that aren't designing their products and services from the customer's point of view are at risk. So, to stand out and create holistic customer experiences, forward-thinking businesses are adapting to enable service design and design thinking methodologies.
At our event in July, our speakers shared how they are using service design to improve & innovate customer experiences to differentiate their brands. We also heard how they are adapting to and implementing changes from within to make service design possible.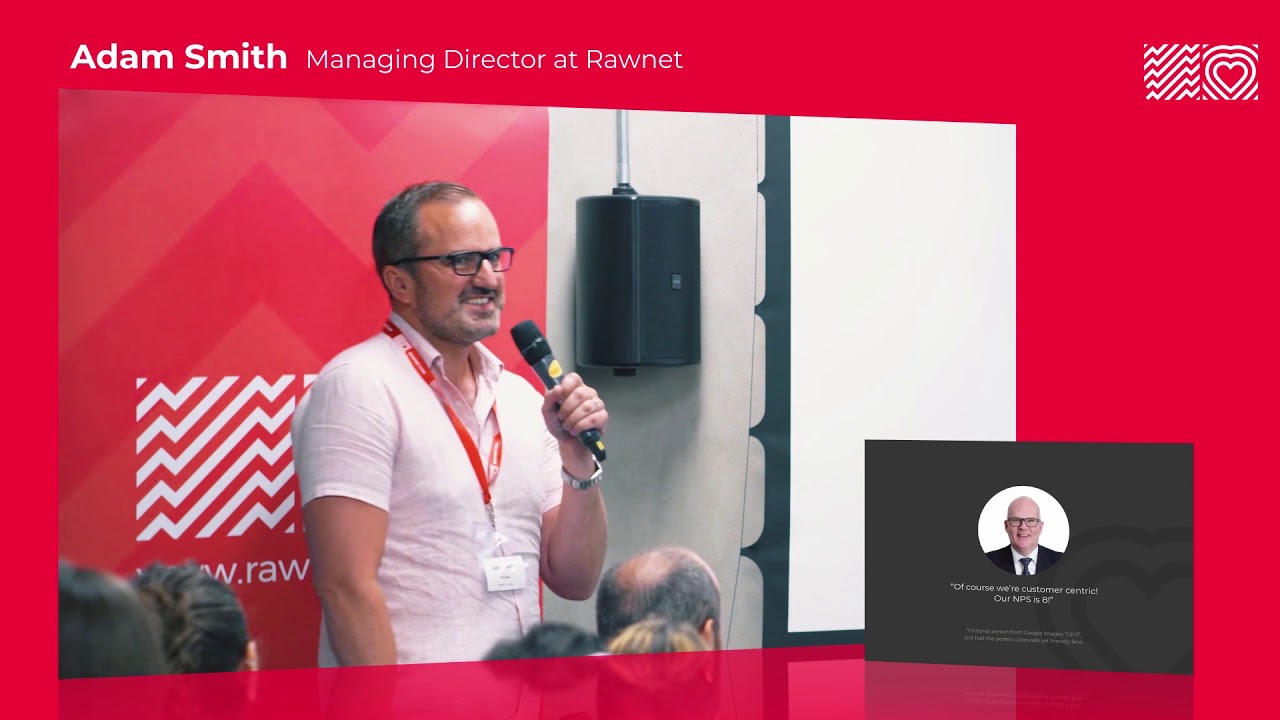 The importance of ensuring that service design thinking transcends all departments.
About Adam
Adam Smith is the Managing Director at Rawnet and is passionate about how businesses must meet the needs of consumers to generate value and growth. He's strategic and insightful when it comes to identifying transformational roadmaps across value proposition, service design and digital engagement.
Rawnet create human-centric experiences. By balancing customer needs with business goals we design & develop products & services that help our clients stand out.