Love what you do, do what you love
We began building our own products and services during the .com boom in 2002. Since then we've built a tight team of talented friends dedicated to creating technology to redefine customer experiences and accelerate our clients' business growth.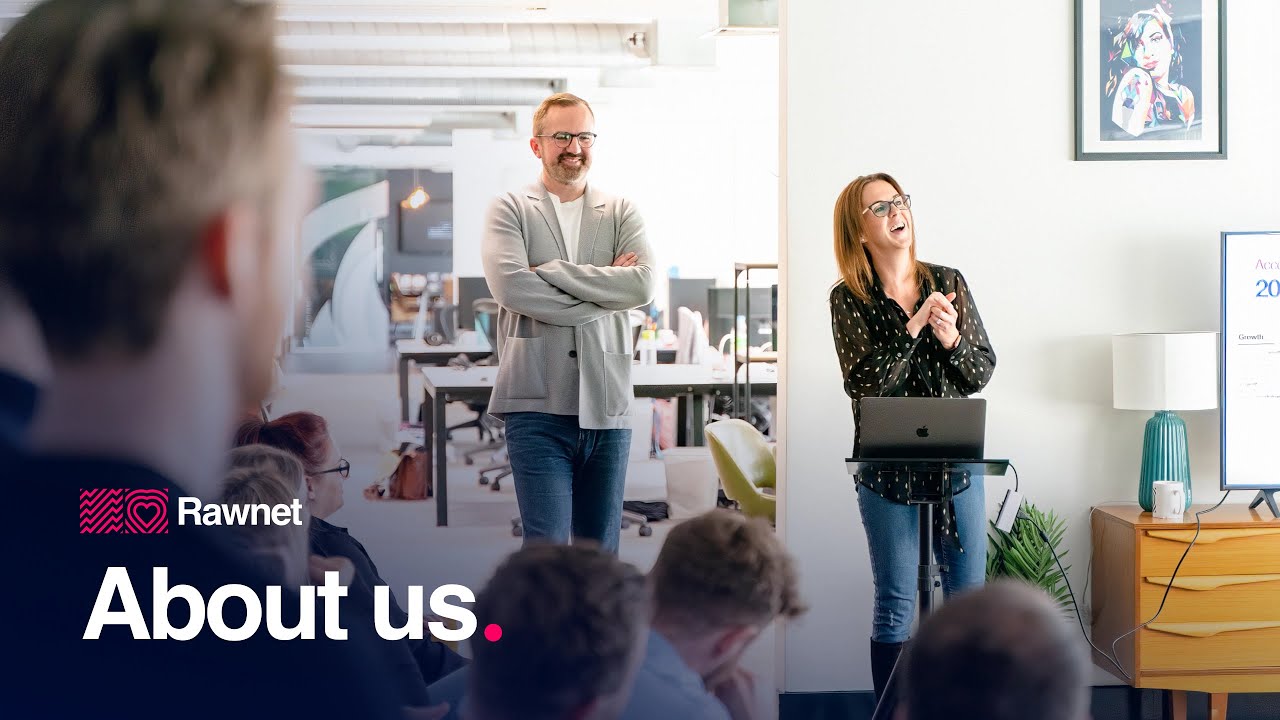 This is the part where we talk about pool tables, Playstations, free food and beer...
---
We should show photos of awkward beer swigging and cake sales, along with a bunch of other perks and gimmicks that are usually just props for a lack of real culture.
So, while we have all that, we are an agency after all... nobody works here because of superficial benefits. Yes, we have flexible working, amazing staff parties and training budgets, but again, that's not why people love being a part of Rawnet.
If we were to summarise it, then it's probably down to being part of the best digital team in the UK. Evolving every day and playing a part in the continuous effort for personal and client success. No deadwood, no egos, no arrogance; just a solid team of passionate and positive people making a real difference. We always think strategically, critically and commercially about what we do. We encourage each other to hold ourselves to a higher standard - and the rate of improvement is always staggering.
You are in full control of your own success. There's no better training-ground to be the best possible version of yourself than within a team who all think and want the same. But we're not for everyone. You've got to be a self starter, have a positive mindset, be resilient, put the team before yourself and leave petty politics at the door. We don't panic hire. Talent means nothing if you don't get on with the team and you don't love what you do. So, if you're looking for genuine change, you're not afraid to get stuck in and make some great friends then we'd love to hear from you.