Service improvement & innovation in large organisations
---
As you are aware (and probably bored of reading about), customer experience is now a key point of differentiation. With new products and services entering the market faster than ever, brand loyalty is decreasing, and the increased competition continues to shift power from the brands to the consumers.
Consumers today don't want a purely transactional relationship with a company, they want a positive and memorable experience. It's this personalised, thoughtful customer experience that makes them feel special and in turn, makes a brand stand out from its competition.
Customer-centric companies are 60% more profitable than companies that do not have this focus.
In order to improve and innovate, many businesses are adapting to enable service design. It's is fast becoming a must-have skill set for organisations of any size.

However, anyone working in large corporate businesses will know that there is going to be some friction when trying to implement such an integral cultural change. I've outlined some actionable advice to help get you started. The advice is based on Rawnet's experience and the experience of people who have helped their organisations adapt to enable service design to positively impact customer experiences.

What is service design?
There is often confusion around what service design really means. We've written about it in the past in, What is Service Design and Why is it Important?, but here is a quick overview so we're all on the same page:
Design thinking can be thought of as a design process used to solve problems and service design uses this framework to solve problems beyond product and digital experiences to create human-focussed services.

Why service design works
Service design can positively impact a business by focussing on people first. Not just consumers, but employees, shareholders, anyone who has a stake in the business. When you focus on the people you serve innovation makes sense. You avoid being sucked into the latest trend just for the sake of it.

It also helps to avoid ridiculous inventions that no one has ever asked for…
Service design helps to build a bridge between business goals and creativity. By using data, analytics and strategy to inform creative and innovative design you can create truly useful and valuable products and services.
If you missed 'How to Improve & Innovate Customer Experiences Using Service Design' sign up here and you'll receive all the videos, blogs and presentations.

How to implement service design for innovation and improvement in your organisation.
Begin by changing mindsets.

Like any large cultural change, it should come from the senior management team. Designers and the design mindset have slowly been entering the boardroom over the last few years, but they're not widely accepted yet. To begin with, educate your team and the teams around you with the basic service design principles:
Service design is often described as the operational application of design thinking and it's the design thinking mindset you and your team need to get behind.
It isn't new. Peter Rowe used the phrase in his book, Design Thinking, published in 1987, but it can often be confused. According to Alberta Soranzo, Service Design Director at Lloyds Bank,
Design thinking [is a process that] helps you think in terms of what matters most to the user.
Not the business. Not the bottom line. Not the shareholders. The user. It's this customer-centricity that will see you change the way your business approaches problems.

Your objective to prove to the senior management team that service design can have a positive impact on your business should be done in stages. On a project by project basis that can demonstrate small, but lasting impact.
You must have a clear and persistent vision for why you believe service design and design thinking is going to benefit your organisation. You also need a clear communications strategy to help you demonstrate that impact.

To successfully sell service design methodology to the senior team, tangible outcomes are essential. You must demonstrate that the focus is always on the driving 'Commercial Advancement' and solving business challenges. Whether your challenges are gaining and retaining customers or adopting new technologies, the value of the service design has to be demonstrated using real business results.

Develop dedicated evangelists by breaking down the silos
Most large organisations struggle with silo mentality. Departments may see each other as blockers or hurdles and are often thought of as business units, not teams of individuals. Remember you're dealing with people internally as well as externally. They may think of the world in a different way to your department, but you're all trying to go in the same direction.

Building bridges between departments to encourage collaboration is key to the success of service design and customer experience excellence. Clive Grinyer, Service Design Director at Barclays Bank, says:
It's the job of service design teams is to infect others with enthusiasm... the end game is that service design becomes business as usual.

The Design Double Diamond, The British Design Council.

To help people in different departments collaborate you need to create an environment that gives people a 'safe space' to explore, research, discuss and design. During the explore phase, as illustrated in the Design Double Diamond, you don't know what you're doing, you don't know what the outcome will be or what the KPIs are. This stage is crucial for innovation. It will feel uncomfortable at first, but you can train your brain to think in this way. Arne van Oosterom said:
To create something new, you can't know the outcome. If you know the outcome, you're just the same thing you have done before...
Watch this video from Arne to get some tips on how to explain and understand service design, it's a good starting point for helping other departments get on board.

Measuring impact
Most organisations will measure the impact of their efforts based on monetary figures and ROI. As Deloitte demonstrated, customer-centric companies will benefit financially from service design, but when going through a period of transition you will need slightly less tangible KPIs. These could be Net Promoter Score or reach, or customer satisfaction targets. They need to come from within.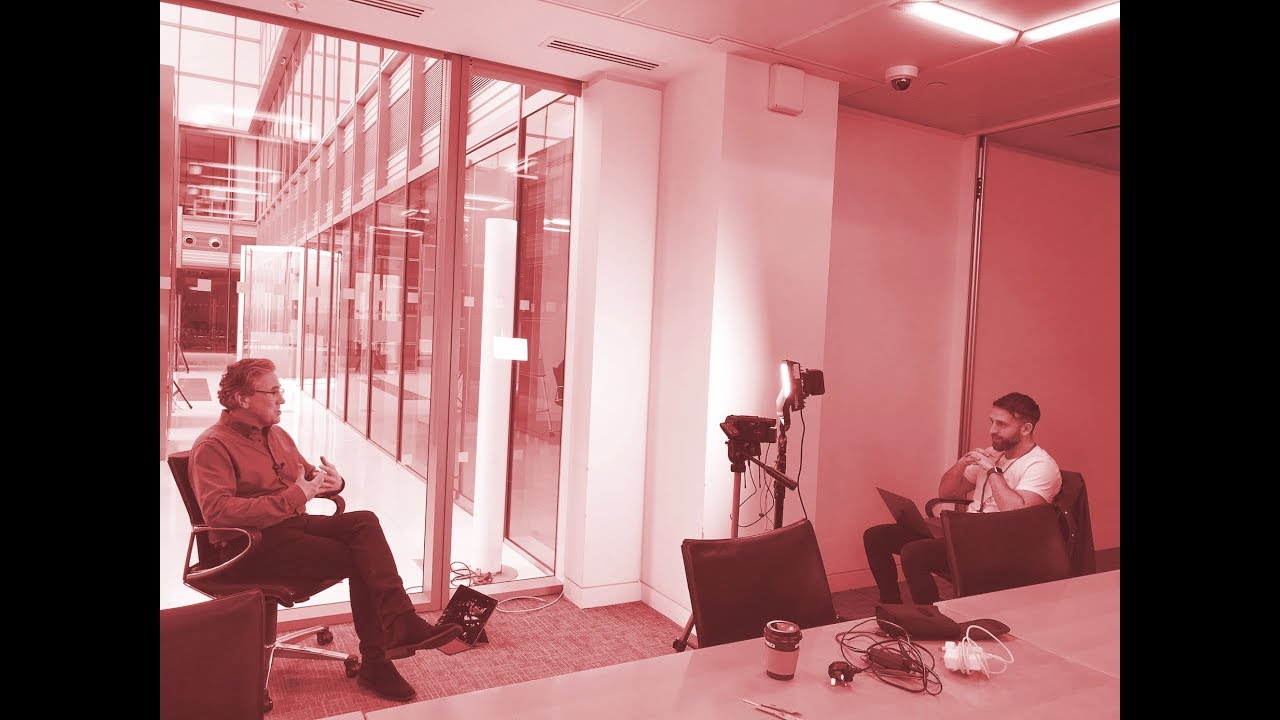 Service Design Director at Barclays Bank
On how to measure the impact of service design.
Take small, project-based steps towards a full organisational transformation to service design.
Start small and convert a team of evangelists by involving people from different departments in workshops and co-creation sessions.
Engage with the senior team where possible, especially when demonstrating the impact service design has had on a project.
Try to think beyond the balance sheet when measuring impact. Improving customer experience using service design isn't going to impact the bottom line quickly. It's a long-term strategy, but it does work.Deloitte said:
The evolution towards becoming a truly customer-centric organisation is both complex and long, rightly so, It is the holy grail of unlocking the true potential of customer value
Don't be discouraged though. In our experience, even incremental changes can have significant benefits for both employees and customers over time.