How charities can overcome negative perceptions
---
A unique value proposition and customer centric service can help.
Typically, if one charity is seen to be "rich", that will impact the general perception of other charities. If a charity acts inappropriately, all charities may suffer as a result of negative press.
Leveraging customer experience and digital strategy can help to improve the perception of a charity to bring about real results. But first, charities must fully understand and believe in who they are and why they do what they do. We refer to this as an organisation's value proposition.
The last 2 years have been difficult for charities in general, media coverage has culminated in low public trust, which in turn leads to a loss of focus on the amazing work that charities do.

Communications Officer Lifelites
Speaking to and working alongside third sector professionals, we've identified the following common challenges:
Growing their donor database
Raising awareness of their cause
Campaign ROI
Engaging with their target audiences correctly
Revenue peaks and troughs every two years
Gaining millennial and Gen-Z buy-in
Successfully communicating their cause and what they really do to support it
Transparency about where a donation is spent - donor gratification.
To overcome some of these challenges charities must ask themselves several questions. The questions are primarily centred around customer and/or donor experience, after all, it's not only the corporate sector that needs to create better experiences to stand out.
Are we exploring BIG options - what does your audience really want?
What is our value proposition?
Is customer (donator) experience at the centre of our strategy?
Are we breaking the mould when it comes to marketing ideas, engaging communications and gamification?
Are we leveraging digital channels to gain market share in exchange for competitive and transparent ROI?
A combination of in-depth planning, customer research and strategy will help to develop a roadmap that includes aspects of brand, communication, marketing and digital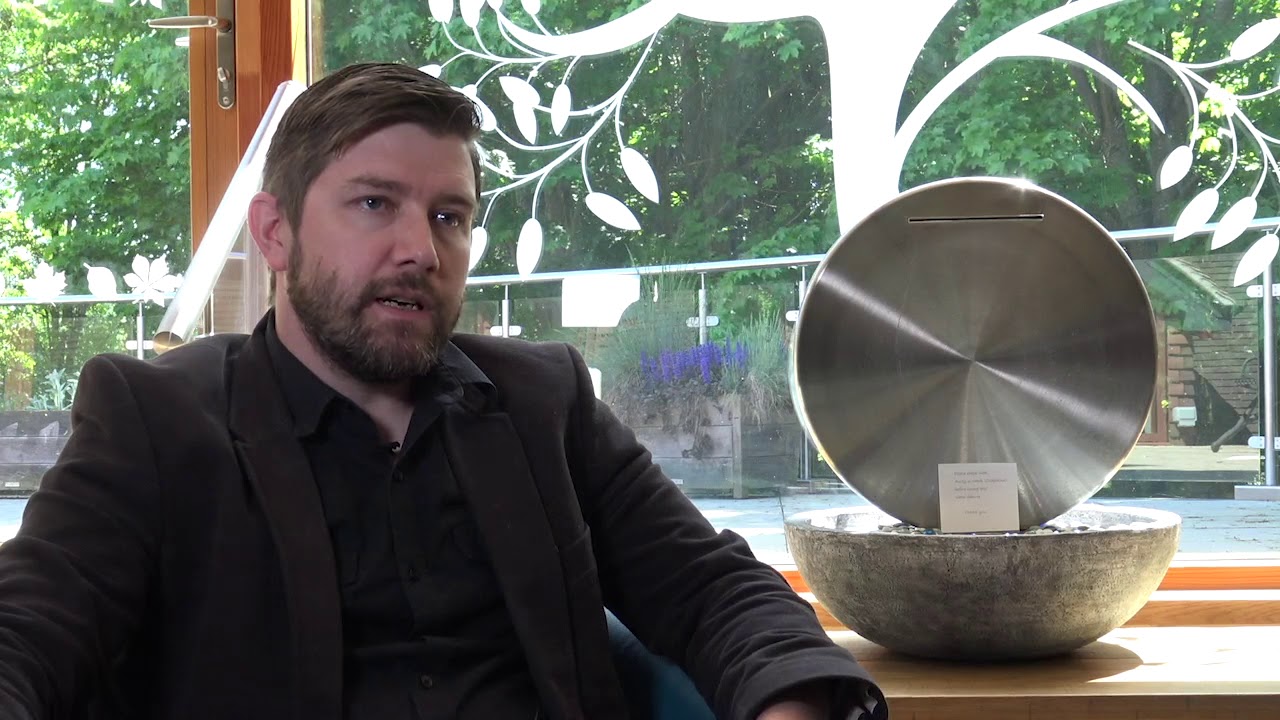 Keith Wilson - Naomi House
How Naomi House is using digital and customer experience to alleviate false perceptions.
Where can you start?
There are a number of workshops and exercises designed to bring teams together and focus their attention collectively. It's important to collaborate to establish a shared vision and communicate internally.
Humans are inherently lazy, our brains are wired in such a way to find the easiest possible route to our desired outcome. This means any interaction with your users must be intuitive and efficient, as an absolute minimum.
We're in a time of information overload where our attention is so divided at any given moment, so your website and content must be both relevant, interesting and valuable.
Once you understand your value proposition, content strategy should come naturally, but in order to be memorable you need to create moments of delight on your digital platforms.
These moments are not just fun yet pointless interactions, but are instead thoughtful and steeped in customer research and understanding.
Delight comes in a myriad of forms. Amazon have nailed it with their one-click ordering and next day delivery. Establishing what makes your audience tick is priceless.
The most conducive way of doing this is by speaking to your users, planning in detail, executing via your digital platforms and measuring feedback and success in real time.
We believe digital fundraising will continue to grow until it becomes the leading channel for donations. With the introduction of Facebook fundraising, accessibility and availability have improved, GWAAS sees on average 100% growth from this channel month on month alone.

Head of Fundraising and Marketing Great Western Air Ambulance Service
By becoming customer centric when designing, writing and developing anything you do, you'll shift any negative perceptions. Your customers will recognise and appreciate that you're thinking of their needs and wants.

In summary
Be unique. Develop a value proposition that belongs to your organisation to help set you apart.
Develop a content strategy around your values.
Design and execute moments of delight on your digital channels.
Always consider the needs of your user when designing new features and content.
Start by understanding how customer centric your organisation is by taking our free online CX Maturity Questionnaire.